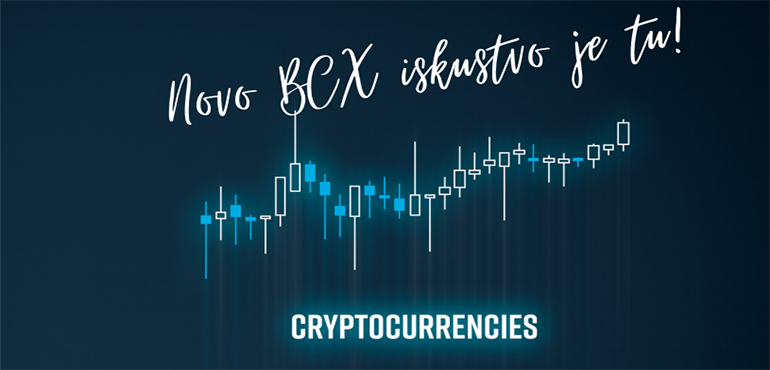 BCX Informer: Second edition of BCX crypto magazine
BCX Crypto Exchange presents second edition of magazine BCX Informer  for all those who are interested in
the crypto world and blockchain technology.
In this issue of BCX Informer we talk about all current topics related to digital assets, the state of cryptocurrencies in the world and in our country during the Covid-19 virus pandemic, and all the details about the launch of the first and only BCX Crypto Stock Exchange in Bosnia and Herzegovina. We also touched on topics such as the sudden jump in the prices of cryptocurrencies, and especially the Ethereum currency, for which a jump of over 500 US dollars was expected.
Boris Majstorović, director and co-owner of the BCX crypto exchange, spoke a bit more about the cryptocurrency market and the current situation in this field in our country, and you can find the details of the interview in the latest edition of the "BCX Informer".
Finally, we bring you details about the "Blockchainsation" conference that will be held in October this year in Slovenia.
Our newest edition of ''BCX Informer'' magazine you can download for free HERE.
Also through our website bcx.ba you can subscribe for free to our Newsletter in order to receive the latest editions of all our manuals and magazines, and you can also download them later via the "BCX library" option.
There are many reasons to read the latest issue of "BCX Informer", and we hope that with this, as well as with the previous edition, we have met your expectations.
Your BCX team.
---