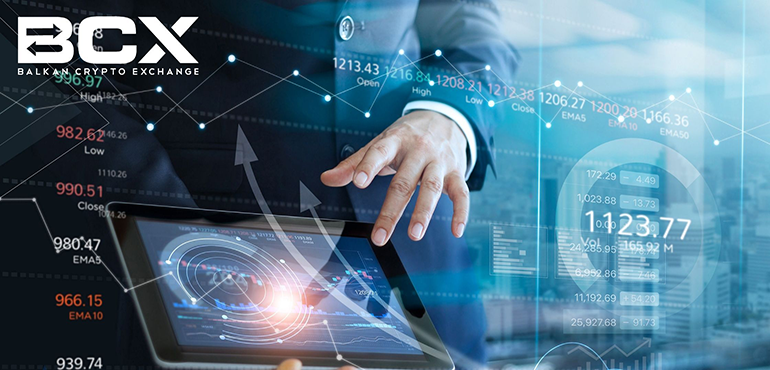 BCX launches the first crypto stock exchange in BiH
The first crypto stock exchange in BiH will start operating on September 14, within the BCX crypto exchange, which has
been continuously working on the development of the digital property market in BiH for two years.
BCX Crypto Stock Exchange means a big step forward towards creating a new and own market of digital property in BiH and the region, which is not dependent on foreign exchanges.
"BCX Crypto Stock Exchange represents a higher level and the next step in the development of the BCX platform, and thus the crypto market in Bosnia and Herzegovina and the region. So far, our first and only service has been the BCX exchange, which is connected and depends on world-famous crypto exchanges. With this new service, we have created the technical preconditions to develop our own digital property market in Bosnia and Herzegovina and the region, where we would not depend on foreign stock exchanges. For the end user, this means that he can present his supply and demand, ie the price at which he wants to buy or the price at which he wants to sell his digital assets - cryptocurrency on our BCX crypto Exchange. What is most important for the end user because of the lower costs we will have, users who use the BCX crypto Exchange will have lower commissions when buying and selling digital assets compared to the commissions of the BCX exchange office, "said Boris Majstorovic, co-founder and director of BCX .
How will the first crypto stock exchange work?
It allows users to express supply and demand, ie the price at which they want to buy or sell cryptocurrencies on the BCX Exchange. A user who offers a certain cryptocurrency states his price at which he sells, while on the other side there is a user who wants to buy.

What cryptocurrencies will you be able to trade on the crypto stock exchange?
The first pair to be offered is BTC (Bitcoin) - BAM (Convertible Mark). A new pair will be released every 14 days, of which users will be informed in a timely manner through the BCX blockchain platform, which is a safe and reliable environment for anyone who wants to trade digital property in BiH.
In the promotional period of one month, the commission for all purchase orders will be 1%, and for sales orders 2% after the transaction. More information can be found on the official website at www.bcx.ba.
---