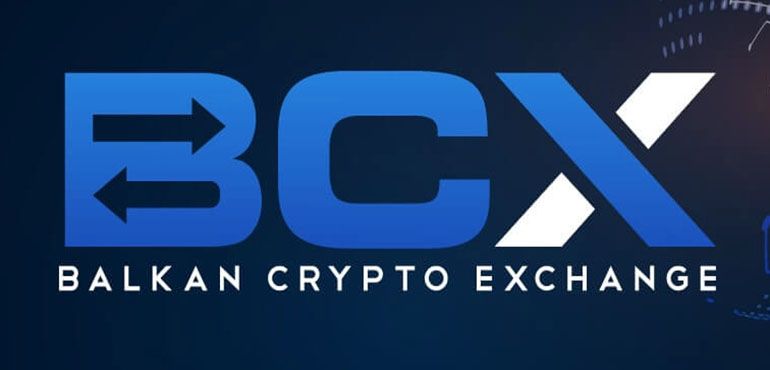 Welcome to BCX.ba
Welcome to BCX.ba, the first Blockchain platform for trading, exchanging, storing and managing digital assets
in Bosnia and Herzegovina.
BCX.ba was conceived and created as the first portal on the market of Bosnia and Herzegovina to enter the crypto world, which consists of numerous products based on Blockchain technology. On our platform you will be able to buy and sell for Convertible Marks (BAM), trade your cryptocurrencies and tokens on the stock exchange, to store and manage your digital assets. 
Due to technical, legal and security conditions, our plan is for the commissioning of the portal to be in several separate phases, which will initially be enabled for certain groups of users. 
Today 07/04/2018 BCX.ba is officially launched in, and the website is available online. All visitors are able to access basic content, study business conditions, privacy policy, review commissions and limits, and get answers to frequently asked questions regarding details about the site and how it works. 
After the stress test and analysis of the content of the production version, within 3-4 days, we will enable all individual users to create a user account, ie to fill in the registration form. Registration of user accounts of legal entities will be enabled later, about which we will inform users via the website and social networks.
Along with the registration, we will select from the registered users a test group which we will allow access to the platform itself and which will be able to access the verification of the account. Preference will be given to users who have signed up among the first on social networks and with whom we already have communication, so that we can get the best possible feedback from the end users themselves.
After successful testing by the test group, we will enable all users to access the platform and start verifying the account. Due to limited human resources, we ask users to be patient in verification. We will make every effort to ensure that the user experience of working on our portal is at a high level.
Once we are convinced of the functionality of the complete platform and when all the technical conditions are met, we will allow users to use the exchange service, ie to buy and sell cryptocurrencies for Convertible Marks (BAM).
After the exchange office is put into operation, the next in line is the stock exchange module, ie the part that enables trading in cryptocurrency pairs.
On this occasion, we would like to ask you first of all for patience. We also ask you to send us your suggestions, suggestions, criticisms and comments to This email address is being protected from spambots. You need JavaScript enabled to view it. or via social networks. With your help, we want to create a platform that will be accessible to all, and which will quickly, easily, transparently and securely enable Blockchain technology to get its rightful place, and to open the possibility of its wider application in our country.
Your BCX.ba tim.
Special thanks to: Boki Bitcoin and Professor, SkyDesigner, Rux, Brka and everyone else who helped us create this project.
---