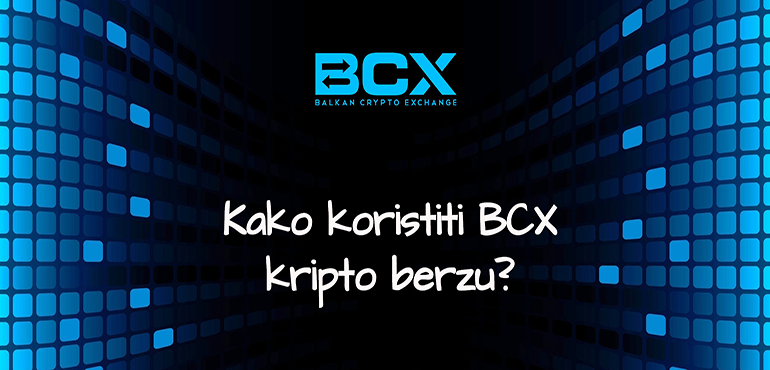 How to use BCX Crypto Stock Exchange?
In order to understand how the BCX Crypto Stock Exchange works in the simplest and easiest way possible, it is important 
to master the basics terms on the stock exchange and the process of creating a purchase and sale order.
Buying and selling cryptocurrencies on the stock exchange is done in the "Trade" option on your profile. The first step is to choose whether to buy or sell your cryptocurrency based on the account balance shown in the upper right corner of the purchase window. When buying, enter the price and quantity at which you want to buy a particular cryptocurrency, and you have the option to choose the duration of your offer (Good Until Canceled - 6 months, Good This Day and Custom). By clicking on the "Buy" option, the system calculates the parameters of the purchase order, and by clicking on the "Confirm" option, you make a purchase. The procedure is the same when selling.

After the order is created, it appears in Order Book together with all other orders created on the stock exchange, and if the price and quantity of the created order match with another active order on the stock exchange, it is realized and appears in the table "Close Orders ''.


More about how to use the "BCX Crypto Stock Exchange" see HERE.
---